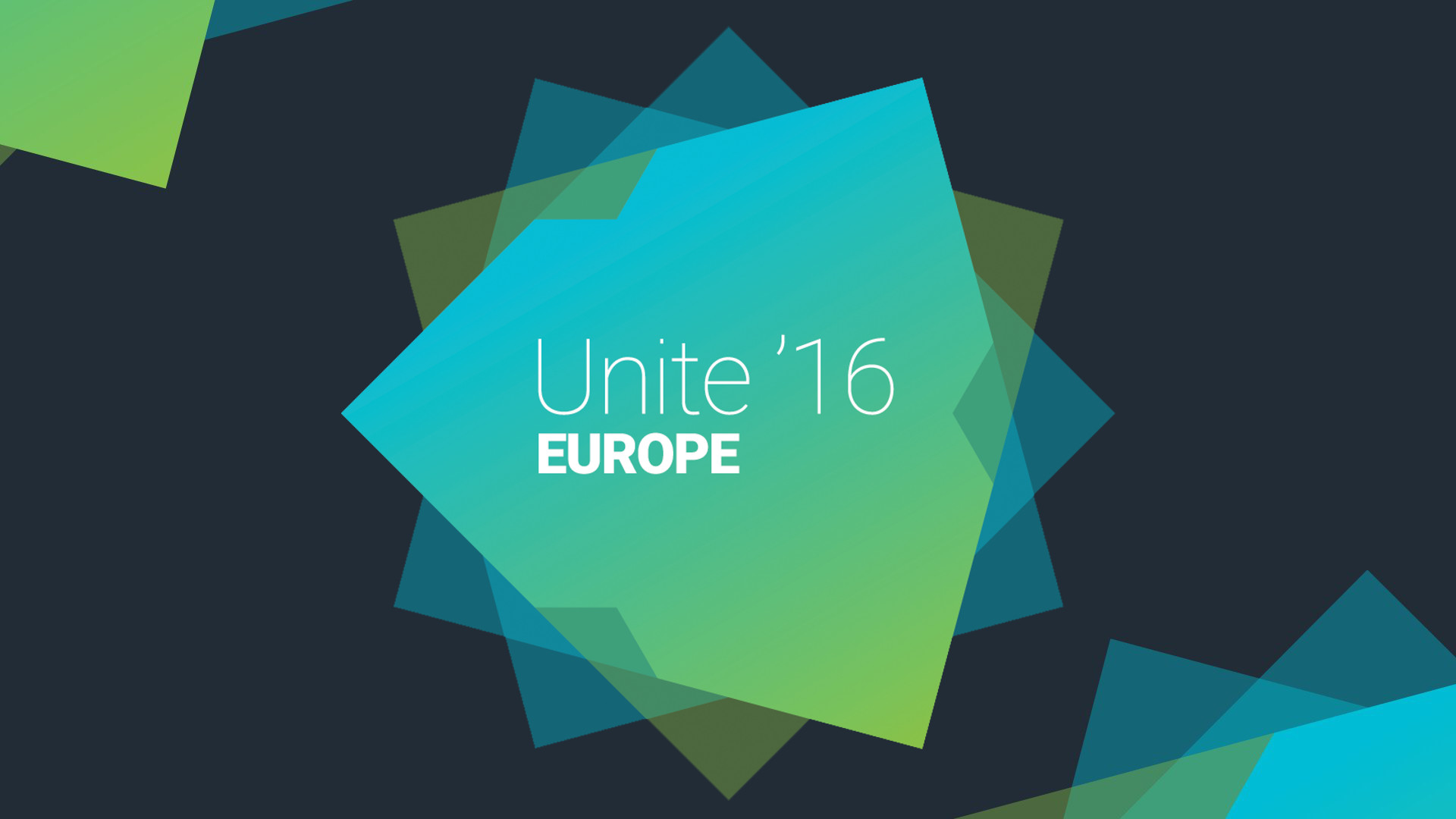 UPDATE
: Added video links to talks including ours!
Slides for our talk, Designing Motion for Vehicular VR Games, can be found here.
Unite Europe, held last week, is an annual Unity-focused conference in Amsterdam. Gary and I were fortunate enough to be giving a talk, so we thought we'd write a run-down of our time at the conference!
Our talk, titled Designing Motion for Vehicular VR Games, was on the first day (Tuesday) just after the Keynote. We were… surprised by how large the audience was. While solving an inevitably endless list of technical issues setting up our talk[1]it didn't help that we were the first talk of the conference on this particular stage people were slowly filtering in, and it looked like it'd plateau at about half the seats. We sat in the front row and waited to start.
At some point we turned around. To see the entire room packed, including people standing and filling the balcony. And then some more people came in for good measure too.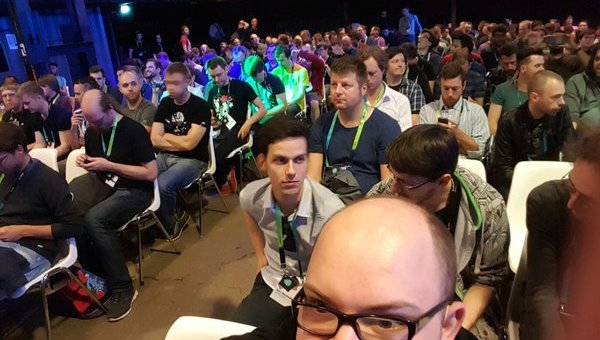 Being super-cool and awesome in every way, we took this in our stride and were only slightly uncontrollably shaking. The half-hour talk went down pretty well, with a few great questions afterward.
Throughout the conference, people came up to us and asked more questions, said how useful the talk was, and almost universally demanded that we put the slides online. So we did (see above). We're hoping that Unity will upload the video to youtube shortly – both so we can share it with everyone, and so we can put ourselves out of our misery and see how many embarrassing cock-ups we made. We'll let you know when that happens.
Highlights
To cut to the chase – Unite was great! We saw loads of great talks, met loads of old friends and new people, and came away inspired. We've got a whole raft of new ideas we're excited to try out – the problem, as always, is not having enough time to do them all.
Amongst the highlights were excellent talks on non-obvious ways to use ScriptableObject, lots of optimisation tips for VR and otherwise, and a fantastic talk on using CommandBuffers to hook into the Unity renderer for a wide range of effects. Other standouts included an in-depth talk about advanced AI patterns, a talk on subverting Unity's lighting model for a unique flat-shaded-esque looks, and of course lots of great VR talks.
Oh, and this.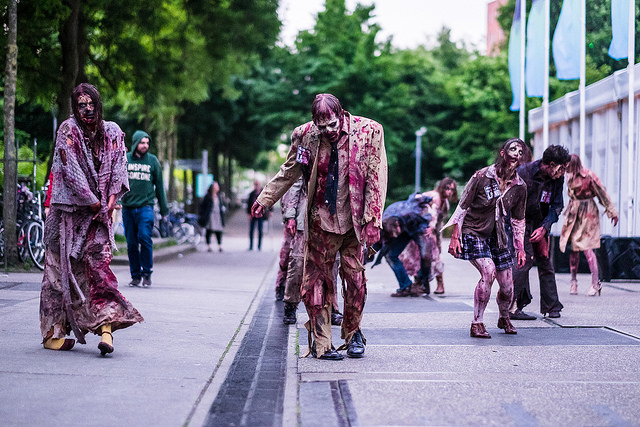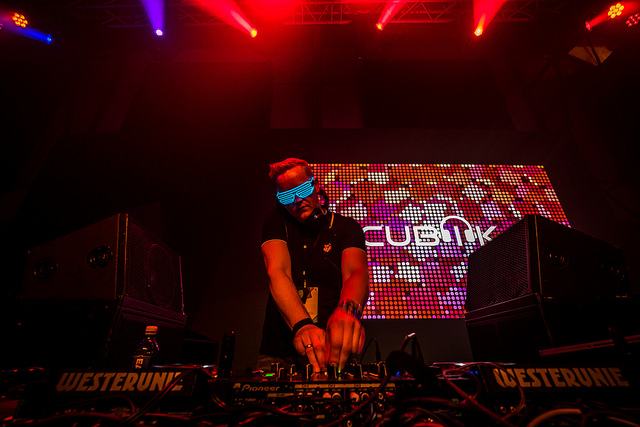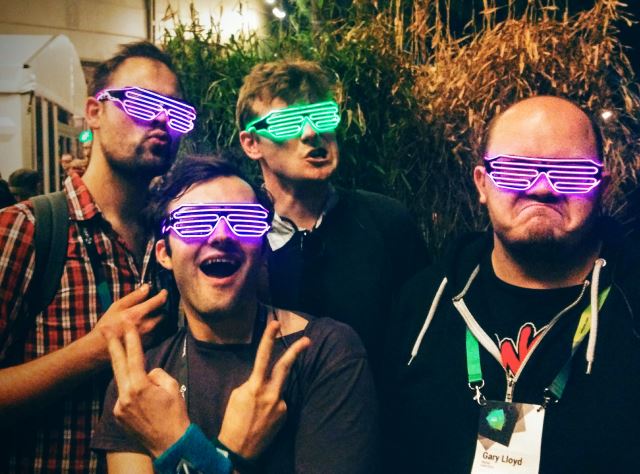 So, in summary…
Unite Europe 2016 was a blast. Many thanks to the organisers, attendees, other speakers and Amsterdam itself for putting on such a great conference!
| | | |
| --- | --- | --- |
| 1. | ↑ | it didn't help that we were the first talk of the conference on this particular stage |